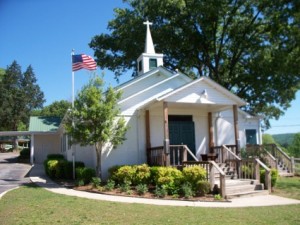 PASTOR- BRO. EARL HOLDER
COUNTY LAKE FULL GOSPEL CHURCH 2944 COUNTY LAKE RD. GURLEY, AL. 35748                     
In 1981 Bro. Earl Holder received a vision from the Lord while evangelizing leading him down a country back road to an old church that had been vacated for 3 years. The original structure of Hurricane Chapel Missionary Baptist Church (est. in 1906) began the "new" development and vision of County Lake Full Gospel Church. Hard work, dedication, prayer and faith took over as God laid out the plan.
In August 1996, County Lake Full Gospel Church was opened and ready for worship under the leadership of Bro. Earl Holder. The church as well as Bro. Holder are still going stong today. We believe in preaching the Bible and worshipping our Lord and Savior. Our doors at County Lake Full Gospel are open to all denominations, come as you are and feel the presence of God, where "Loving God and Loving each other" is our standard. We look forward to seeing you there.
SUNDAY SERVICES:  Sunday School 10 am, Worship Service 11 am, Evening Service 6 pm, Wednesday Night Service 7 pm.
BUSINESS MEETING:  2ND Sunday of Each Month @ 5 pm.
HOMECOMING:  September 11, 2016 @ 10:30 am.
REVIVAL:  September 12 — 16, 2016 @ 7:00 pm each night.
SPECIAL PRAYER REQUEST:
LOVING GOD AND LOVING EACH OTHER